BACK TO CLASSES!
We have implemented a rigorous Sanitation process to resume our classes.
Taking the necessary measures to avoid any contagion,
therefore all of our students will rigorously wear Face Masks,
Face Shield, and use Antibacterial Hand Gel.
Write to us for more information!
academia@milvox.mx
Courses and workshops
We have a teaching staff of professionals with great trajectory and recognition in the field.
MilVox is an academy of dubbing and voice over guaranteed by the best international talent.
Release your potential and specialize in MilVox Academy.
Courses and workshops
MilVox is an academy of dubbing and voice over guaranteed by the best international talent.
We have a teaching staff of professionals with great trajectory and recognition in the field.
Release your potential and specialize in MilVox Academy.
We invite you to study the career of voice dubbing actor, taught by the best masters who today are dubbing directors in renowned animation films, movies and TV.
To be a dubbing actor you need more than a good voice, among other things: learning to transmit emotions, developing a great sensitivity and a wide interpretative register, a sense of metrics and a good memory. Unlike other schools, MilVox Academy does not offer a standard 3-month course, but an 18-month diploma.
VOICE DUBBING HUMBERTO VELEZ
SOON
In MilVox Academy we prepare the best dubbing actors.
It doesn't matter if you are a voiceover artist who wants to perfect your technique or just a passionate beginner, at MilVox you will learn the basics to give life to any character or voice project.
All our teachers are currently active, working in various media related to the performing arts and the means of dubbing or voiceover. Get to know them!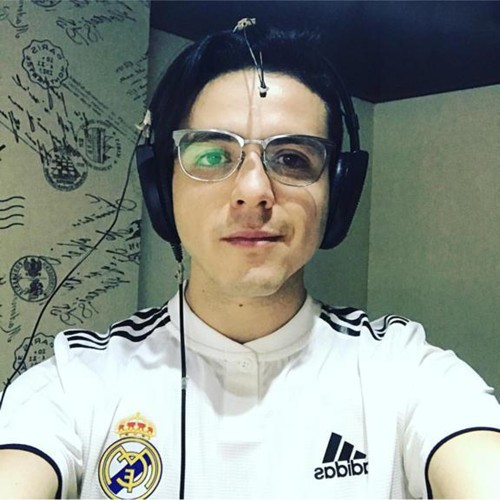 Alan Velázquez
Mexican dubbing actor and voice over artist. With over 25 years of experience, he gave voice to Billy in The Dark Adventures of Billy and Mandy; Kenichi in Metropolis; SwaySway in Breadwinners; Jim Lake in Trollhunters and Nuke in Mazinger Z, among others. He hosted Telehit's Mr. Rod with Kalimba Marichal. Currently, he hosts the TV show Vive más on TV Azteca.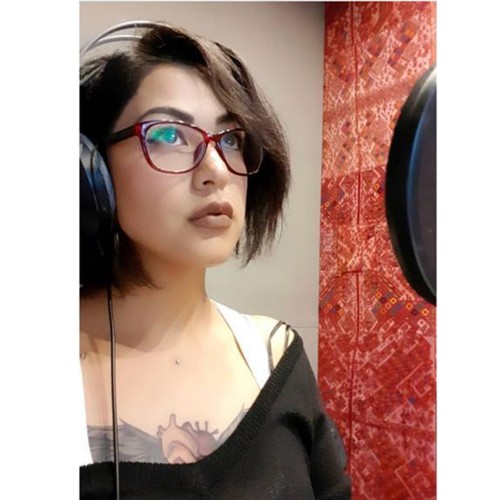 Betzabe Jara
Announcer and dubbing actress known for being the voice of Vambre in Magiespadas; Tamara in Rare Girl; Mane-iac and Sour Sweet in My Little Pony; Blythe Baxter in Littlest Pet Shop; Anastasia Steele in Fifty Shades of Grey; Comet in Miss Comet's Drumroll; Sheeta in A Castle in the Sky; Kiki in Kiki's Drumroll: Home Delivery; Betty in Adventure Hour and the iconic Polly Pocket. She is also currently working as a dubbing director.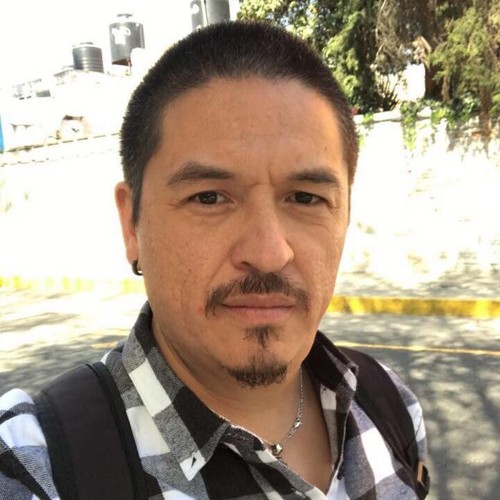 Carlos Hernández
Mexican dubbing actor, singer and musical director with more than 16 years of experience. He is a graduate of the Instituto Andrés Soler and belongs to the National Association of Actors (ANDA). Among his most recognized works are Ben Tennyson teen in the Ben 10 saga; Shun Kazami in Bakugan; Tobias Wilson in The Amazing World of Gumball; Pennywise in IT (Eso); Ray Manchester / Captain Man in Henry Danger; Danny Delgado / Black Wild Force Ranger in Power Rangers: Wild Force; Kai in LEGO Ninjago and Dispo in Dragon Ball Super. Along with dubbing, Carlos works professionally in theater, television, commercial voiceovers and the music industry.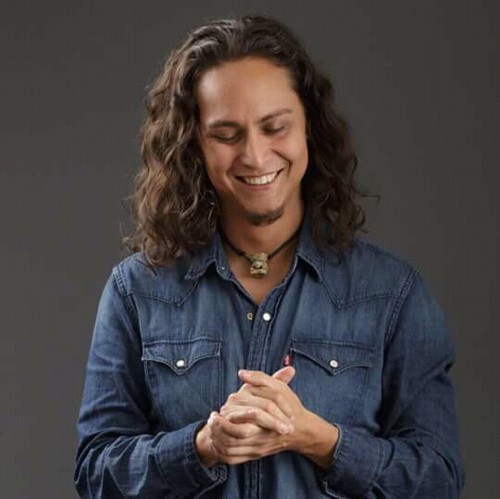 Galo Balcazar
From a very young age, he studied singing and music at the National School of Music of the UNAM, where he participated in several operas and recitals as a soloist and chorus singer, and later consolidated himself as a bass baritone at the Schola Cantorum in Mexico. As an actor, he specializes in voice for the stage; phonoarticulation; Cos-Art and Linklater methods; improvisation; acting for singers and singing for actors. He also has a degree in Communication Sciences from the UNAM and -as a good communicator- has done everything: from journalist to publicist and from scriptwriter to producer but, above all, he has worked in the use of voice as a voiceover artist; dubbing actor; conductor; sports reporter; characterizer; imitator; improviser and even puppeteer.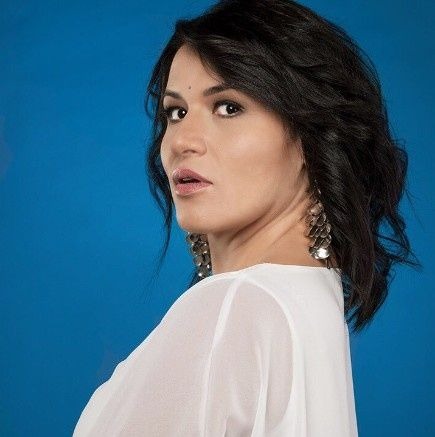 Kerygma Flores
Mexican dubbing actress, daughter of the famous comedian Tony Flores. She is mainly known for her dubbing work for movies, and she brings to life the voices of Kristen Wiig, Rachel Weisz and Eva Green's actresses.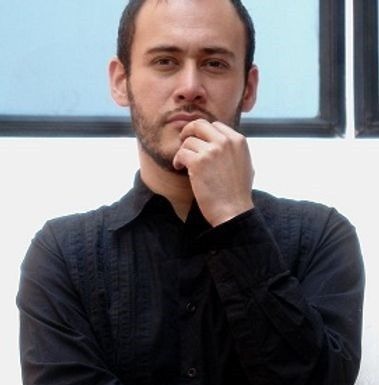 Llever Aíza
A graduate of La Casa del Teatro and winner of the Wolf Ruwinski Award for Best Young Actor 2005 by the Mexican Association of Theater Critics, he was also a Fonca Scholarship recipient in the Performers category in 2002. He has developed his career as an actor in the Teatro Experimental, the Teatro Infantil and the Cabaret. As a pedagogue, he has specialized in the vocal area, studying the techniques of the masters Fernando Torre Lapham and Luis Rivero. Since 2008 he has been studying Linklater's voice method. In Mexico he has taught vocal technique and verbal expression at the acting training centers La Casa del Teatro; El Círculo Teatral; Casa Azul Argos Televisión; the Artistic Education Center of Televisa "CEA" and the Center for the Study of the Use of the Voice "CEUVOZ". In addition, he attends the "Estudio Actoral Tu Escenario" in Chicago, Illinois, teaching acting courses.
In Mexico, he has given classes in vocal technique and verbal expression at the following acting schools: "La Casa del Teatro", "El Circulo Teatral", "Casa Azul" Argos Televisión, the Centro de Educación Artística de Televisa "CEA" and the Centro de Estudios para el Uso de la Voz "CEUVOZ".
Attends the "Estudio Actoral Tu Escenario" in Chicago, Illinois providing acting courses.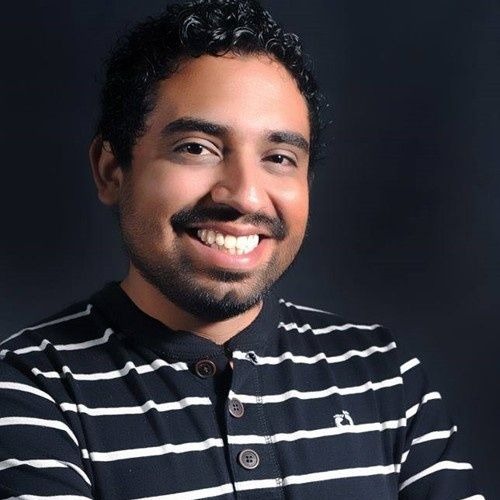 Ángel Leal
He is known for playing Meliodas in The Seven Deadly Sins; Dr. Rajesh Koothrappali in The Big Bang Theory from season five; Jaden Yuki in Yu-Gi-Oh! GX from season two; and Logan Reese in Zoey 101. He is the recurring voice of singers Carlos Pena Jr. and Justin Bieber. Currently, he gives voice to Ash Ketchum in Pokémon since season 13 (as well as directing the dubbing of this series since season 21); to Shu in the Dragon Ball franchise and to Dexterous "Dexter" Charming in Ever After High.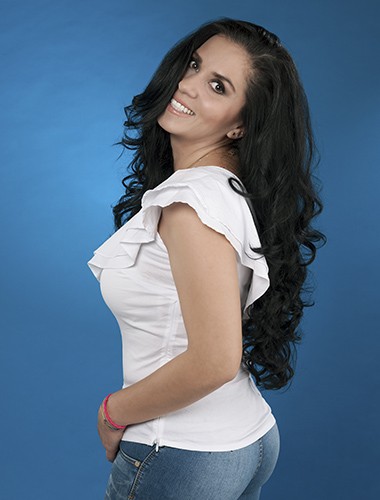 Mildred Barrera
Originally from Alvarado, Veracruz, Mildred is an actress and voice over director, commercial broadcaster and founder and head of Milvox Academia. She is known for being the voice of Nurses Joy in the Pokémon franchise; Raven Queen in Ever After High; Felicity Smoak in DC Comics' TV Universe and the second voice of Penny in The Big Bang Theory.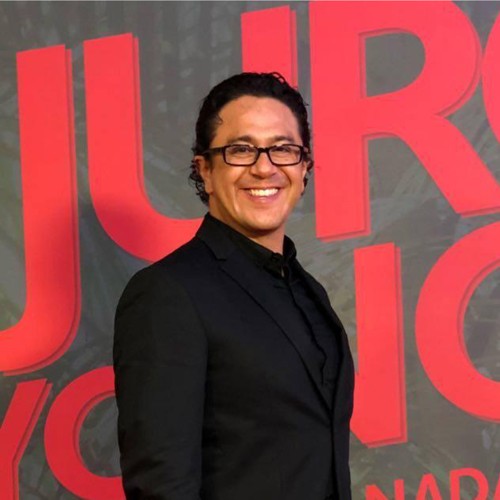 Moises I. Mora
Mexican actor and dubbing director, multi-talented comic actor and… certified accountant. He began his career at the age of twelve, has been in the business for more than 33 years and is recognized as the voice of Rigby in One More Show; Blu in Rio; Grulla in the Kung Fu Panda movies; Tadao Yokoshima in Mikami Ghostbusters; Gingka Hagane in Beyblade; Scott Pilgrim in Scott Pilgrim vs. the Ex's of His Dream Girl and Brad Buttowski in Kick Buttowski: Half a Stuntman, among many others. As a stage actor, he brought "Quique" to life in the film I Dreamt of You Last Night, and Adolfo in the comedy show and play A Family of Ten. He has been an announcer for the cable channel Syfy and also for Cartoon Network since 2014. He works professionally, besides dubbing, in dialogue direction, television, cinema, radio and commercial voice over.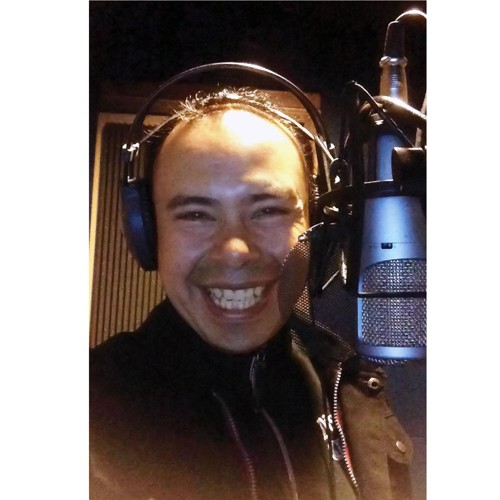 PP Vilchis
Great Mexican dubbing actor and performer known for roles such as Shun de Andromeda in The Knights of the Zodiac; Neji Hyuga de Naruto; Van Fanel in The Vision of Escaflowne; Taiki Kou in Sailor Moon Sailor Stars; Loki in Marvel's Universe of Cinema (a character that won him an Auris Award for Thor's film); Kiyo in Zatch Bell; Matt Ishida in Digimon 02; Bakura Ryō / Yami Bakura in Yu-Gi-Oh!; Cerebro in Dexter's Lab; Kaien Shiba in Bleach; Kyoya Tategami in Beyblade: Metal Fusion and its Aftermath; Rino in Lazlo's Camp and Tio Grandpa in the animated series of the same name. She is also the voice of Finn Hudson in Glee: Seeking Fame; the second voice of Stefan Salvatore in Vampire Diaries; Donnie Darko in the movie of the same name; Phil Wenneck in the trilogy of What Happened Yesterday? and John Connor in Terminator 3 and Terminator: Salvation, among many others. He is also the recurring voice of actors Bradley Cooper and Tom Hiddleston.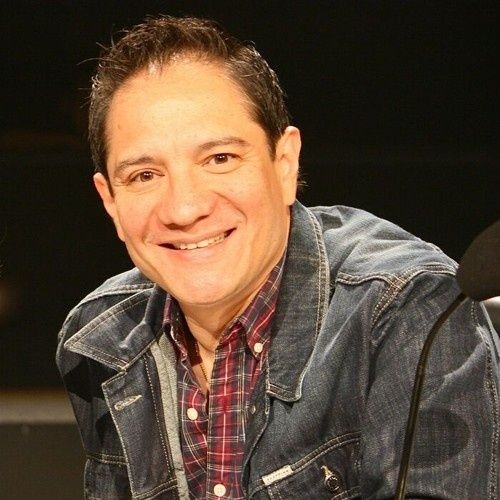 Raul Carballeda
Mexican actor, dubbing director and singer born in Poza Rica, Veracruz, with almost forty years of experience. He has participated in many Disney, DreamWorks and BBC films, not only giving voice to characters such as Ling in Mulan; Jaq in Cinderella; Alvin in Alvin and the Squirrels or the friendly Timon in The Lion King, but also as resident director and lyricist adapter. He has also made incursions into cinema and theatre in plays such as Cats or Evita; recorded more than 2,000 advertising jingles and voice-over spots; performed backing vocals for more than 25 national and international singers and directed artists of the stature of Gael García Bernal, Demián Bichir, Víctor Trujillo and Mijares. As if that wasn't enough, he has been invited to music festivals such as OTI International; trained young artists in reality shows such as El Factor X USA, La Voz or La Academia; carried out the vocal direction of T.V. programs and series such as Décadas; made record productions, and has even been a show journalist. Ah! we forgot: he also runs his own company.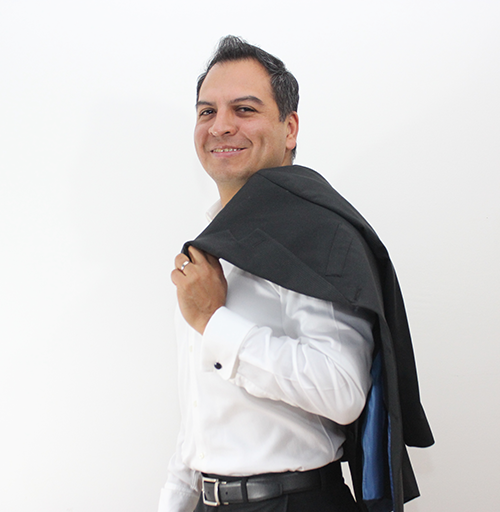 Victor Ugarte
Electronic and communications engineer, commercial broadcaster and dubbing specialist since 1985. He is known for giving voice to characters such as Harry Potter in the saga of the same name from the third film; Sasuke Uchiha in Naruto; Shinji Ikari in Neon Genesis Evangelion; Uryu Ishida in Bleach; Goten (teenager) in the Dragon Ball franchise; Joe Kido and Tentomon in Digimon; Sam Witwicky in the Transformers saga; Orquito in The Dark Adventures of Billy and Mandy; Beck Oliver in Victorious and Hot Dog in Krypto the Super Dog. He is the recurring voice of Daniel Radcliffe, Logan Henderson, Avan Jogia, Shia LaBeouf and Cauã Reymond, among others.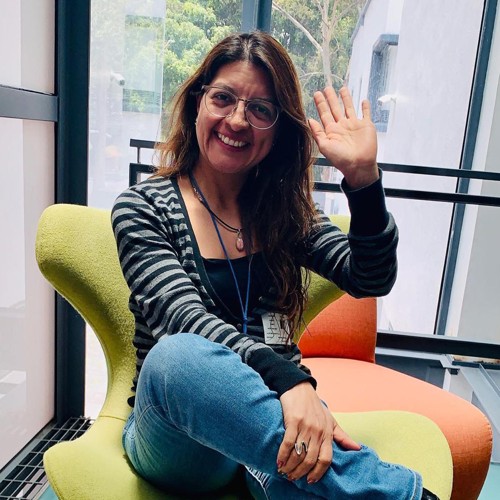 Xóchitl Ugarte
She is an actress and dubbing director, a commercial voiceover artist and has also studied Communication Sciences at the UNAM. She trained as a professional in practice and through a theatre workshop with Regina Torné. She is recognized for having dubbed Misty in Pokémon; Aelita in Code Lyoko; the second voice of Daenerys Targaryen in Game of Thrones; Brandy in The Adventures of Brandy and Mr. Whiskers; Gwen Stacy in Spider-Man 3 and the spectacular Spider-Man series; Sabrina Spellman in Sabrina, the Teenage Witch from Season 2; Eris in The Dark Adventures of Billy and Mandy; Dana Sterling in the remastered version of Robotech; Diva in Blood+ and Ren Stevens in the Hand in Hand series. She is also the recurring voice of actresses such as Keira Knightley, Michelle Williams and Rachel McAdams, among others. She was the official voice of Boomerang Latin America between 2012 and 2014.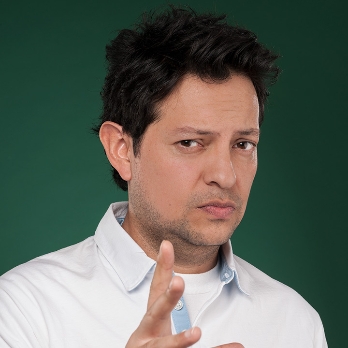 Gabriel Basurto
With over 17 years of experience, he was awarded the Bravo Prize for Best Dubbing Actor in 2004, has collaborated with countless advertising agencies and radio, television and film production companies, and is recognized as the Spanish voice of Sesshomaru in Inuyasha; Po in Kung Fu Panda: The Legend of Po; Bumblebee in Transformers; Smiling in Alice in Wonderland and Alice Through the Looking Glass; Ban in The Seven Deadly Sins; Leo Corbett / Red Galaxy Ranger in Power Rangers: The Lost Galaxy; Derek Jupiter in I'm in the Band and Matt Parkman's first voice in the TV series Heroes. As an institutional announcer, he is the voice of Las Arcas, Nescafé, Quaker State and -for ten years- Izzi Telecom (formerly Cablevisión), among others. As a cabin broadcaster he has collaborated in the extinct stations Órbita 105.7 and Neurótica FM 102.5. As a corporate and commercial broadcaster, he was the voice of former President Vicente Fox's program Fox Contigo, and the network program La Hora Nacional doing "Las voces de nuestra historia" through various periods and sexennia. He is a specialist in the areas of acting, active drama, radio soap opera, production, singing, voice and diction; focusing his histrionic profile on orthophony, phonetics, phonoarticulation, expression, narration, chronicle and storytelling, Cos Art method, etc.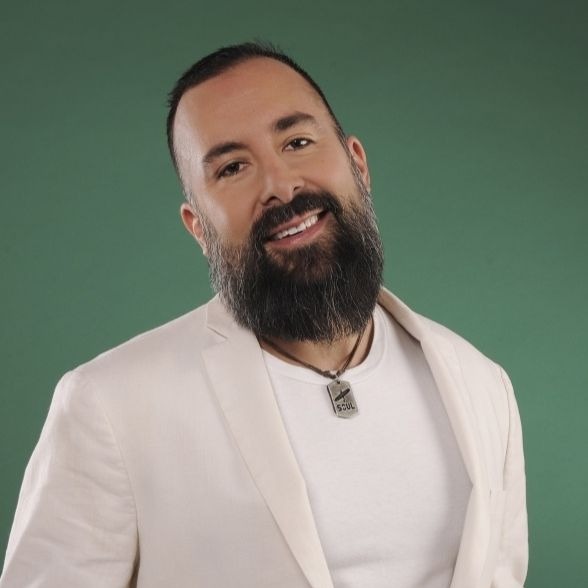 Ricardo Correa
Bilingual voice over artist, host and dubbing actor with experience in radio, television, advertising, simultaneous translation of special events (EMMY Awards, MTV, MTV Movie Awards, etc) and voice coaching. He was awarded in 2016 with the National Voice Over Award, is a member of the National Association of Voice Talents, director of the Mexican Association of Commercial Voice Talents and has a master's degree in film directing. He has collaborated with radio stations such as Vox FM 101.7; Los 40 principales; Digital 99.3; Disney U.S.A. and Radio Formula 104.1, and for international channels such as TBS and Boomerang. He was also an official announcer for the Presidency of the Republic during the six-year period 2012-2018. He has worked for brands such as Ciel; Terra; Tele secundaria; Canon; Tequila Tradicional; Superama; AVON; KFC; Martí; Bimbo; Fiat; Coronado and Alpura. In the field of dubbing, he has collaborated in films such as The Adventures of Narnia and The Planet of the Apes, as well as in series such as Sunny with a Chance, Everybody hates Chris and many more. He also hosted Telemundo and Telehit in several programs.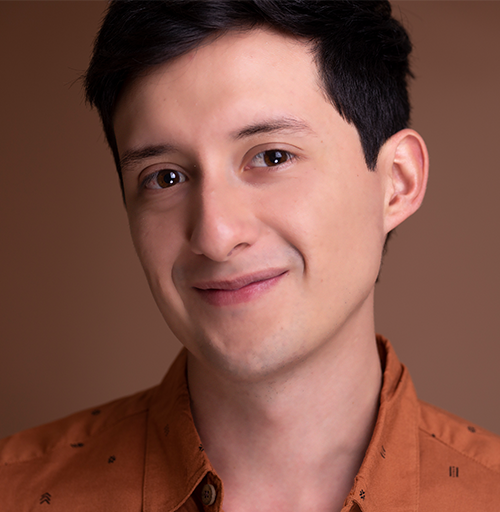 Miguel Angel Jiménez
He has a degree in Dramatic Literature and Theatre from UNAM and is a specialist in the Linklater method. He has participated in several plays, including Leonce y Lena; Tandy; Despertar de Primavera; Ombligos Brillantes, and as a stage director in the play El imaginario de Paula Sartre. He was a beneficiary of the program "Together for Peace" and currently collaborates as a teacher with the Secretariat of Culture of the CDMX giving workshops of verbal expression to minority groups and communities that have been marginalized, violated or are in a situation of vulnerability.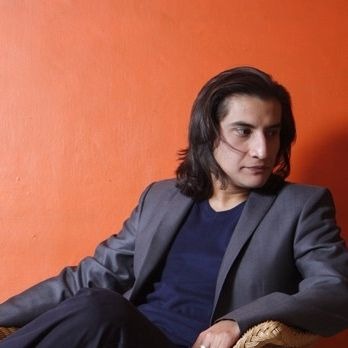 Felipe Rodríguez
Licenciado en Literatura Dramática y Teatro por la Facultad de Filosofía y Letras de la UNAM, graduado con Mención Honorífica por el trabajo de tesis titulado La necesidad del Laboratorio Teatral para el desarrollo de la expresión corporal del actor. Recibió la Mención Honorífica en el Premio Nacional de Dramaturgia Joven Gerardo Mancebo del Castillo 2011 con la obra UN BUEN DÍA PARA VIVIR. Beneficiario del Programa Creadores Escénicos 2017 del Fondo Nacional para la Cultura y las Artes (FONCA). Es Cofundador y Codirector Artístico de la Compañía Teatro de los Sótanos (Sótanos, Arte y Cultura A.C.), grupo con el que ha participado en múltiples festivales nacionales e internacionales. Cuenta con más de 20 puestas en escena combinando su trabajo como dramaturgo, actor y productor, colaborando con creadores como Emmanuel Márquez, Nora Manneck, Alejandro Velis, Hélène Ducharme (Teatro Motus, Quebec), entre otros. Como dramaturgo tiene siete obras estrenadas en los escenarios profesionales, de las cuales son cuatro escritas para Teatro Cabaret. En 2017, la obra de su autoría SALIMOS DEL MAR Y SOÑAMOS EL MUNDO, recibió el premio a "Mejor Teatro para Niños y Adolescentes" por la ACPT. En 2019, la obra de su autoría POR TEMOR A QUE CANTEMOS LIBRES, fue nominada a "Mejor Monólogo" y "Mejor Obra de Cabaret" por la ACPT. En este mismo año, debuta como director de escena con un texto más de su autoría, titulado LA VIDA EN CHAKA, ÓPERA POSTNEOBARROCA CABARET PARA EL MÉXICO DE LA COLONIA (POBRE), dentro del programa "Teatro en Plazas Públicas, Teatro en tu Barrio", del Sistema de Teatros de la Secretaría de Cultura de la Ciudad de México. Tiene cuatro obras publicadas por TIERRA ADENTRO/CONACULTA [Un buen día para vivir en 2012; El país de las metrallas o Ratatatatataplán, México sin cabeza o La feria de las cabezas rodantes y El penal, en 2013]. Como guionista colaboró en la redacción de sketches para el programa NOSOTROS LOS OTROS (Segunda temporada), Canal 22. Es coprotagonista del cortometraje de ficción "400 maletas", de Fernanda Valadez (Cortometraje nominado al ARIEL 2015 y nominado al Oscar Estudiantil 2015 por la Academia de las Artes y Ciencias Cinematográficas de Hollywood).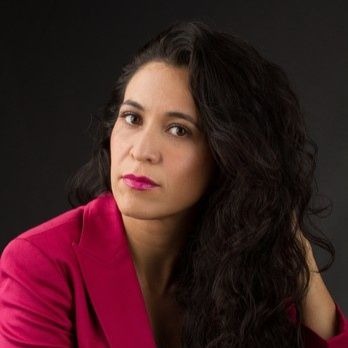 Lizeth Rondero
ACTRIZ, CANTANTE Y CREADORA ESCÉNICA.
Nació en la Ciudad de México en 1981. Actriz graduada con honores de la carrera de Literatura Dramática y Teatro (UNAM). Ha trabajado en más de 30 puestas en escena y óperas para niños diversificando su trabajo artístico como creadora escénica, actriz, cantante, productora, directora y asistente de dirección. Como actriz de teatro ha sido becaria del programa Creadores Escénicos del FONCA en dos ocasiones (FONCA 2008 y 2016) y ha formado parte de compañías internacionales como Teatro Motus de Quebec. Fundadora y codirectora artística de la compañía Teatro de los Sótanos, grupo fuertemente influenciado en estilos teatrales con inspiraciones de la revista, el cabaret y el café concert, todos ellos desde una perspectiva social y de promoción de los derechos humanos. Es por su trabajo en Teatro de los Sótanos que ha sido merecedora de apoyos nacionales e internacionales de instituciones como FONCA, PECDA, SEDEREC, AECID, CDHDF, BANCOMER e INJUVE. Ha realizado giras a Estados Unidos, Europa y Sudamérica. Es docente y coach de actuación (coach de actuación de la película "sin señas particulares" Dir. Fernanda Valadez. Película dos veces ganadora en el Festival Sundance 2020). Cuenta con estudios avanzados en piano bajo la instrucción de la concertista Julieta García Rello y una amplia formación en entrenamiento vocal y canto con maestras como Barbara Maier Gustern (Nueva York), Hebe Rosell, Muriel Ricard, Indira Pensado, Alba Rosas y Ulrica de Georgio (Italia). Actualmente está especializándose en canto lírico con la mezzo-soprano Lydia Rendón. De noviembre 2019 a febrero 2020 realizó una residencia artística en la ciudad de Nueva York, en La Mama Experimental Theater Club, formando parte de dos proyectos escénicos originales del creador escénico Antonio Cerezo. Con su unipersonal "Por temor a que cantemos libres", ha recibido como actriz, cantante y creadora escénica el elogio y reconocimiento tanto de la crítica especializada como del público, siendo nominada en 2019 por la Agrupación de Críticos y Periodistas Teatrales (ACPT) a Mejor Monólogo y Mejor obra de Teatro Cabaret.
FOLLOW US ON SOCIAL NETWORKS